Ending deforestation from palm oil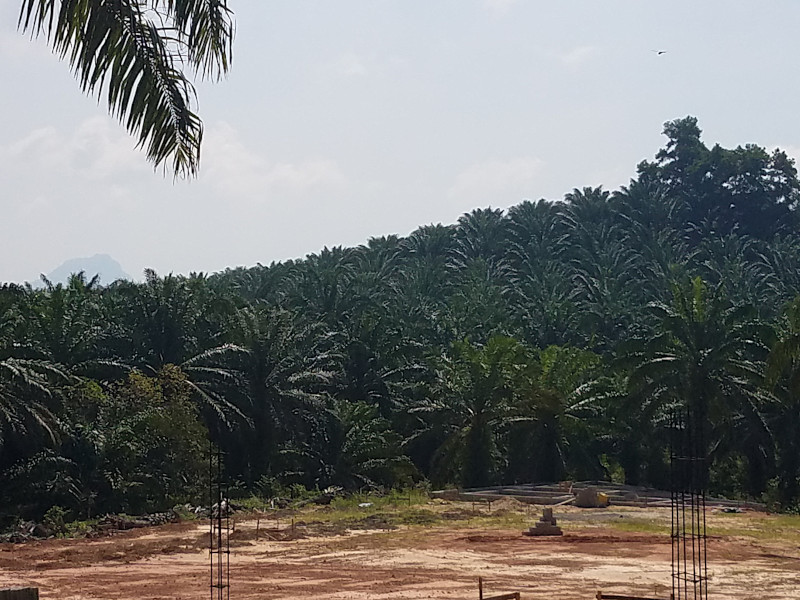 Palm Oil Plantation. (Image credit: P Humphrey)
Palm oil is a versatile, edible oil found in everything from low-fat milk, cookies, and processed meals to toothpaste and deodorant. Unfortunately, much of the palm oil used in consumer products comes from farms in Indonesia and Malaysia, where the growth of agriculture is causing, in part, massive deforestation. As the only home to the organgutan, one of our closest living relatives, this is driving the species to the brink of extinction.
The good news is that, as a consumer, you can make a difference. In particular, you can tell the companies whose products you buy to adopt policies that will minimize, or eliminate, the environmental impact of the palm oil they use. A number of leading environmental organizations, such as Greenpeace, the Rainforest Action Network, World Wildlife Fund, and the Union of Concerned Scientists (UCS), have led compaigns to pressure the largest palm oil users to use only palm oil that eliminates deforestation as far as possible.
As a consumer, the PalmSmart app will tell you which products you buy contain palm oil, and how committed to sustainability the manufacturer is.
Sustainable and deforestation free palm oil
A number of organizations have been established to define standards for sustainability in palm oil production. Arguably the most widely recognized is the RSPO, an association of stakeholders in the palm oil industry including multinational corporations, palm oil producers and NGOs. Based on its own guidelines, which include a supplier's commitment to avoid clearing primary forest or using fire to clear land, RSPO certifies palm oil as sustainable (CSPO). RSPO certification has been widely criticized by environmental groups, however, as not going far enough to prevent widespread deforestation. Despite its limitations, RSPO certification arguably constitutes progress towards eliminating deforestation, and many manufacturers have either joined the RSPO, or committed only to use palm oil from RSPO-certified suppliers.
Other organizations, such as the Palm Oil Innvation Group (POIG), have sought to establish much more stringent criteria to try to minimize or eliminate significant deforestation associated with palm oil production. Several environmental groups have launched campaigns to encourage the widespread adoption of these, or similar, policies, and a number of major corporations have made public commitments do so.
With PalmSmart, by scanning a product's barcode, you can find out how well a company is doing in terms of its palm oil commitments. Our grading scheme is based around the rubric used by UCS for their 2015 Palm Oil Scorecard. To obtain a passing grade, a company needs to go beyond the RSPO standards (see side panel).
What should companies be doing?
The continued survival of the orangutan, and other threatened species, requires the elimination of deforestation. To make this happen, responsible companies need to adopt robust palm oil policies that commit them to using only palm oil produced without significant deforestation.
The palm oil policy should be published promimently, for example on a corporate website, and involve specific commitments, going beyond RSPO certification, to source only palm oil that guarantees the protection of all forestland, the protection of all peatlands, transparent procedures to trace palm oil to the plantation, the reporting of greenhouse gas emissions, and concrete goals to reach full compliance. Where possible, companies should consider becoming members of a body such as POIG, or the RSPO, and regularly report their progress towards eliminating unsustainable palm oil.
Many companies do not directly purchase palm oil, but still use ingredients that may contain palm oil. In that case, we believe the responsible choice is to make a robust commitment only to buy from suppliers that have adopted strong palm oil policies limiting deforestation themselves. Such a commitment should be published in a public forum, such as a corporate website, and be backed by concrete evidence of compliance, for example naming specific suppliers, or publishing the volumes of palm oil products used each year.